Product Details
You charge your phone every day, but how often do you clean it? Your phone has become like a third hand you never wash. PhoneSoap 3 is proud to be the first and only cell phone charger that cleans and sanitizes your phone while it charges. Now you can enhance your daily charge with a sanitizing process. With PhoneSoap, a charged phone is a clean phone.
(PhoneSoap 3 is a consumer device, not meant for use in healthcare. Healthcare devices can be found here).
UV sanitizer kills 99.99%† of germs
Fits all phone and case sizes
Safely sanitizes anything that fits inside
Acoustic audio amplifier allows you to hear alarms and notifications
Two charging ports allow it to act as a universal charger for any device
Sanitize and Charge
PhoneSoap solves the "growing" problem of illness-causing bacteria on your devices. It is the perfect solution that sanitizes your phone while it charges. This smartphone sanitizer is beautifully designed to fit next to your bed, at your office, or even in your kitchen. It only takes a few minutes for your phone to be free and clean of dangerous bacteria that can make you sick or that you could pass to others.
A Petri Dish In Your Pocket
Your phone is 18x dirtier and contains more harmful bacteria than a public toilet. We wash our hands but we never wash our smartphones. We forget whatever our hands touch we pass on to our phones which are the perfect breeding ground for bacteria. We store our phones in warm places which helps the bacteria grow, and then transfer that bacteria to anything we touch - like food, our skin, or anyone we come in contact with.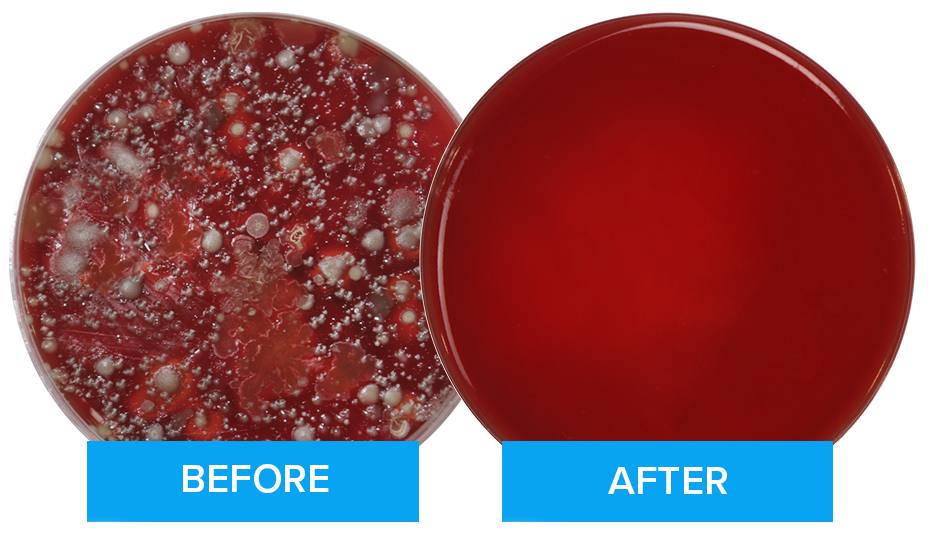 Photos from actual PhoneSoap laboratory test results.†